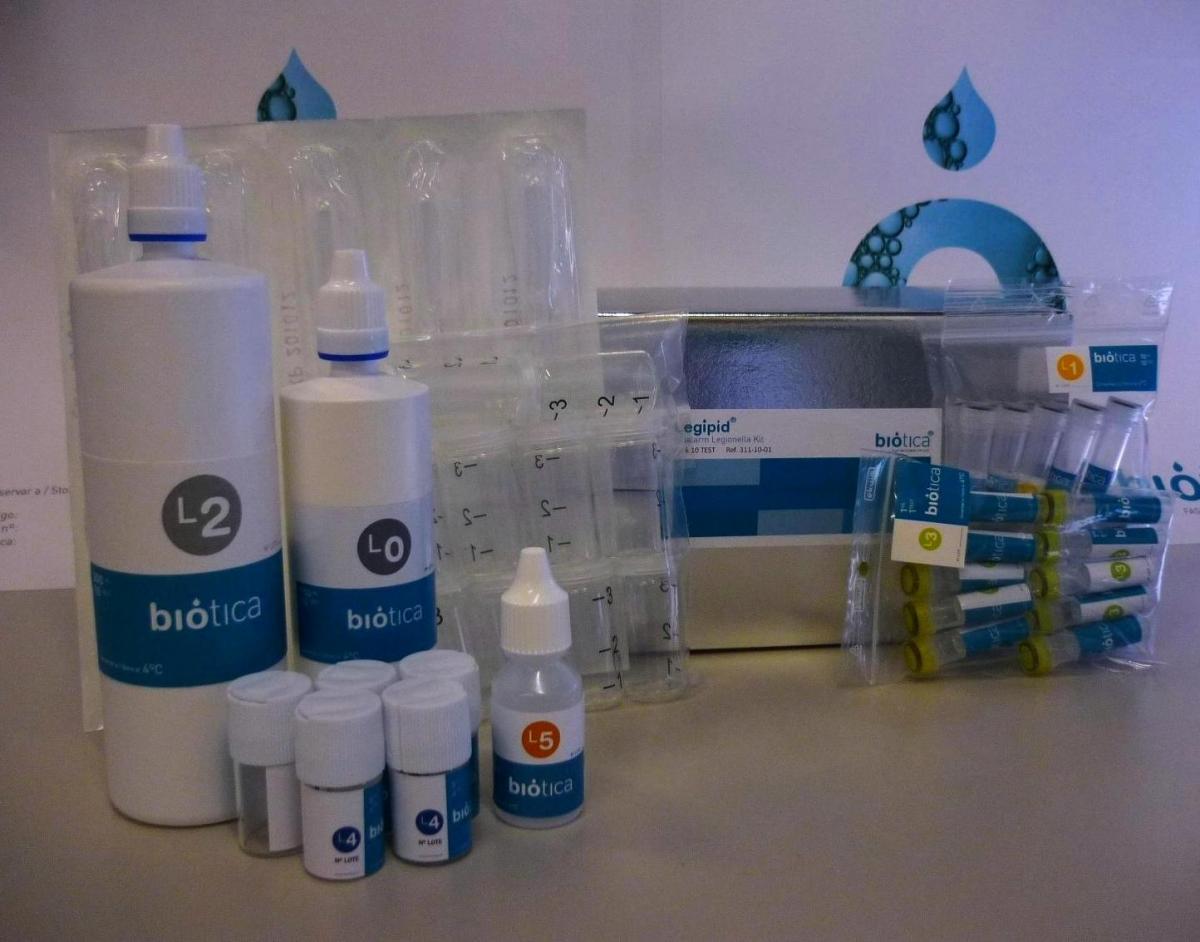 The Legipid® test can quickly and effectively detect the amount of free and intact Legionella pneumophila (all serogroups) in water, based on the capture of the bacterium by an interaction that depends on the integrity of the cell envelop, as recognized sensing element regulating the infectivity of this bacterium.
As the test can be applied on-site and/or in laboratory, giving the result in just 1 hour, remedial actions can be taken avoiding sustained periods of infective levels at risk installations. Conventional methods for Legionella pneumophila detection require at least 7 to 15 days for obtaining results.
It is the only test that can satisfy the claiming limits to make corrective actions whether they are based on numeric values (100, 1000, 10000) as percentages of binary results (presence/absence, detected/not detected), because it also allows a quantitative estimation of the level of Legionella pneumophila in the sample.
Low cost of implementation because test run without specific instrumentation and it is designed for a low average cost by analysis.
SPEED. result in just one hour
SIMPLICITY. clear step-by-step instructions
STRATEGY. testing/identifying critical points
VALIDATED/ CERTIFIED METHOD (AOAC)
ECONOMIC.competitive price/easy training
OPERABILITY: UP TO 50 TESTS IN 1 HOUR



AOAC certificate No. 111101